Hoardings. Mobile Vans & Innovations. Bus Shelter. Gantries
Out-Of-Home Advertising

100+ prime Locations
Chakri Advertising
At Chakri Advertising, we offer you a complete range of outdoor media. We own a range of media properties, which include hoardings, prime gantries, neon signs, mobile vans, and bus shelters. What makes a difference is the fact that we own these media and not trading them giving our customers a unique value proposition of price, range and availability.
Additionally, Chakri Advertising has created a unique position in the Outdoor advertising space by creating innovative displays at prime locations in Hyderabad. These displays have not only enthralled the audiences, they have also given our clients an unbelievable combination of impact and visibility for their investment.
BEST and other state media
One of Chakri' biggest media acquisitions has been BEST media. Chakri Advertising is an official partner of BEST for its media and finds special mention on BEST website. Chakri is your best partner to get BEST media like bus shelters, mobile vans, hoardings etc.
See our Portfolio

by Location
Brands
Chakri Advertising has offered its media to build brands like Hari Hara Estates pvt Ltd, Modi builders, Ankura Hospitals, SSB Builders, Bantia Furniture and many more.
Hari Hara Estates pvt Ltd
Real Vision Group
Ankura Hospitals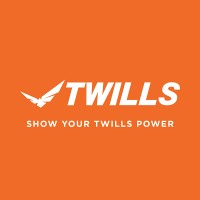 Twills India
St. Mary's Group
SAIL India

Srikara Hospital
Sahsram Developers
Kiran International School
Sri Sampoorna Grand
Office Address:
Chakri Advertising,
3-113/3, Rangarangaiah Nagar Colony
Chengicherla, Hyderabad
Telangana 500092
Mob: +91-7989903432
Email: umesh.chary@chakriadvertising.comm